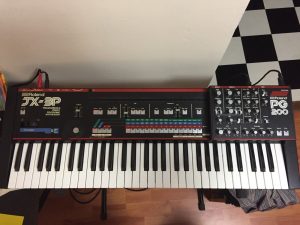 "Perfect condition, some minor scratch but nothing major for a +30 years old synth!
One only issue: voice 2 of every bank most of the times doesn't work…it works 10% of the times I would say 🙂 I think it's a pretty easy fix!
Comes with Pg-200 controller, this is perfect!
Comes with cable synth-controller cable!" Click here to visit listing on eBay