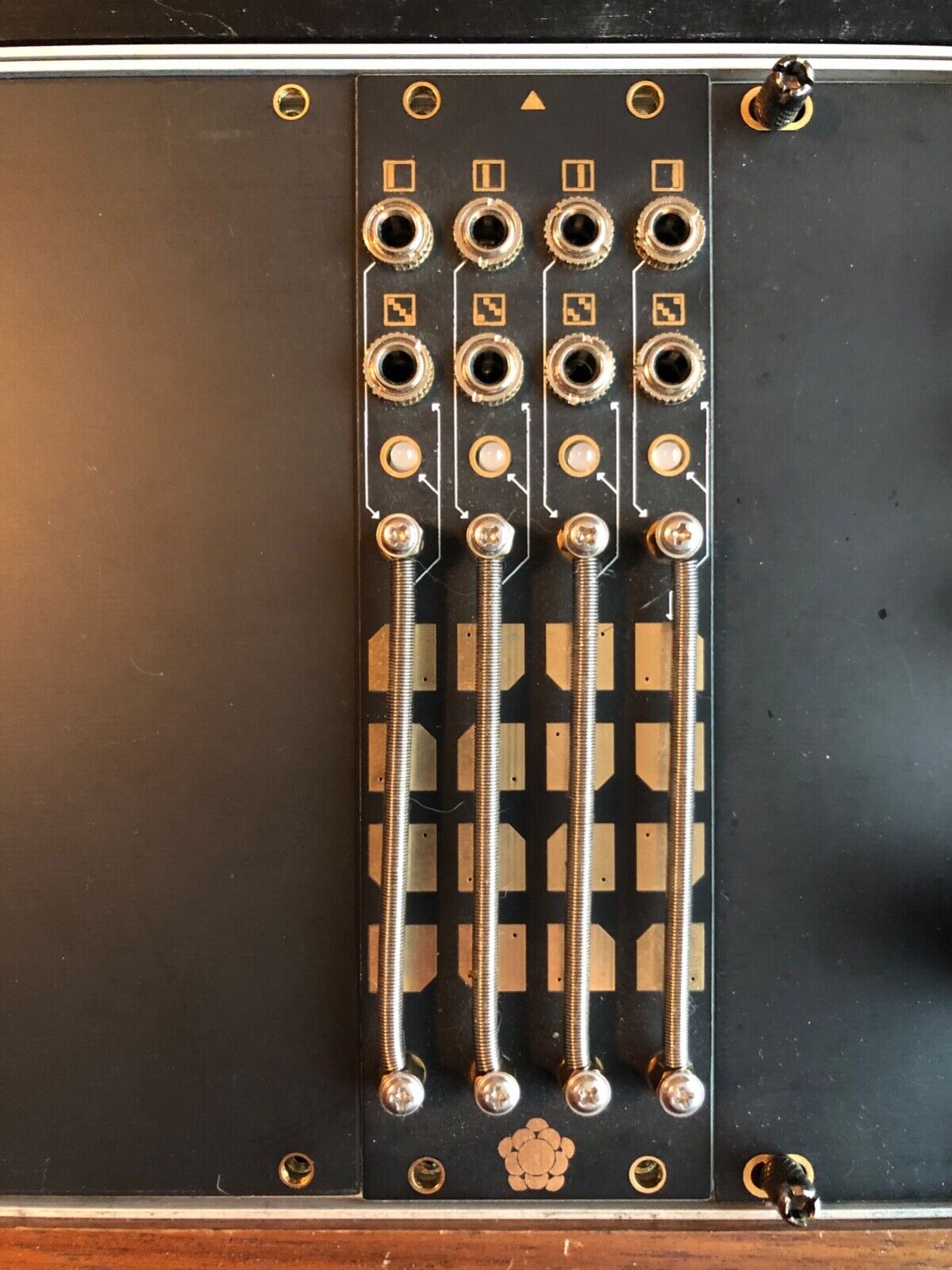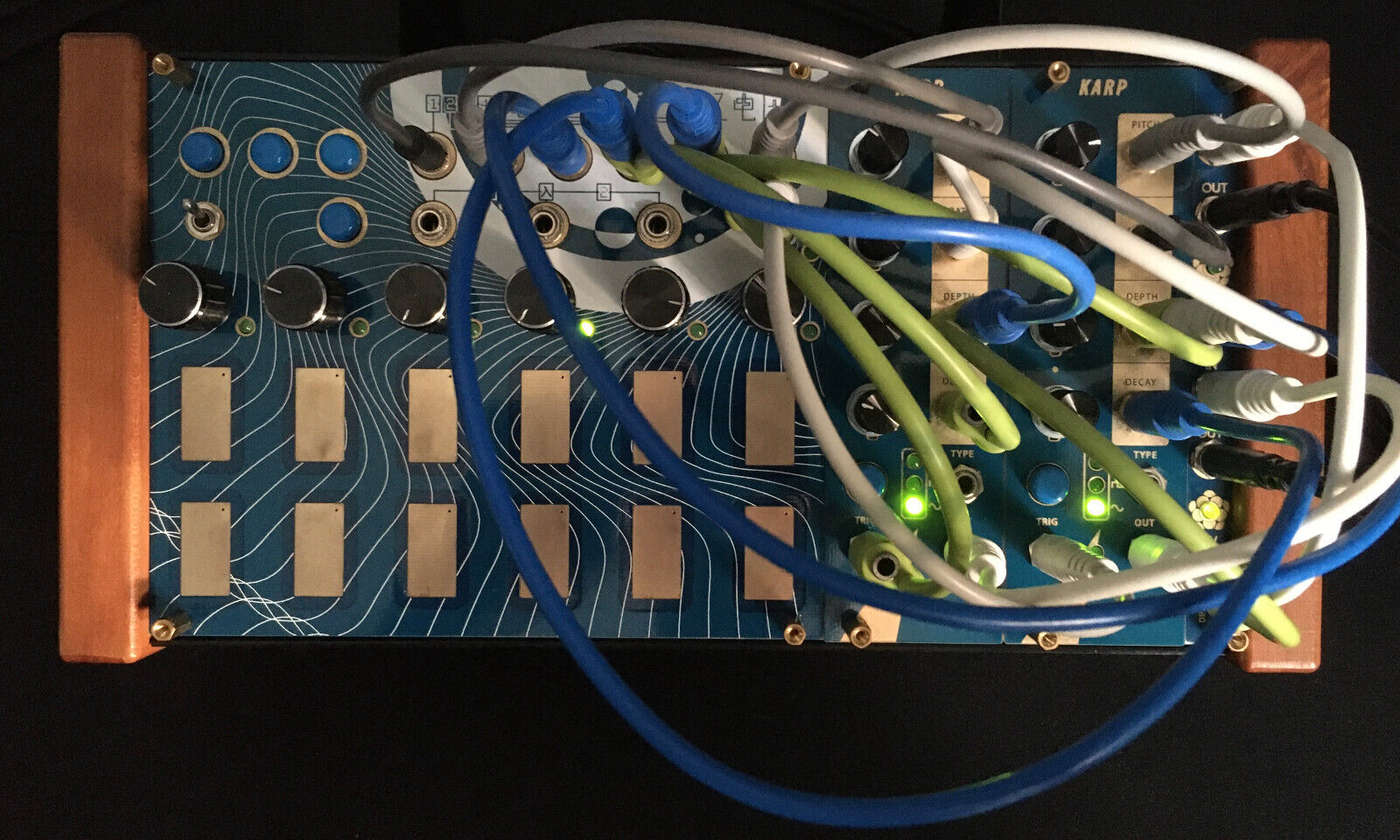 "Meng Qi "Blue & Gold" Eurorack System
Excellent condition, some signs of use, modules are now Discontinued. Overall sound is percussive, will ship un-patched.
The system consists of (1) Meng Qi's Voltage Memory (Programmer and CV/Gate
Sequencer), (2) Meng Qi's Karp (Circuit Bent Digital Waveguide), and (1) Meng Qi DPLPG (Dual Passive LPG), all housed in a Pittsburgh Modular 48hp Case with Wood Panels.
Comes with patching cables shown in the pictures, and Power Adapter. Manuals, and videos of modules can be found online.
Check my store for Buchla, rare Eurorack modules, and cool synths!"
Click here to visit listing on eBay