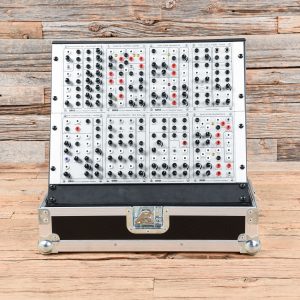 "Sound Generation: Analog
Accessories Included: Custom Ammo Case Power Supply, ATA Pop-Up Case" Click here to search for synths on eBay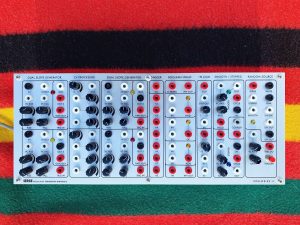 "Beautiful second-version Edelweiss panel, much improved over the first.
DSG's and SSG have been optimized for use as high-frequency audio oscillators, and the less useful gate sequencer has been replaced with logic and clock/audio dividers.
See for further info.
Has standard Serge 4-pin molex power connector.
Random*Source is absolutely top quality and will play very well with STS Serge. " Click here to search for synths on eBay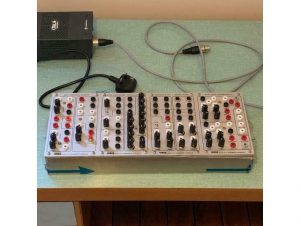 "a chance to get a good as new -hardly used random source serge modular with 35 cables and external psu that can use up to 3-4 panels. also a usb to cv device.
a reluctant sale as i have had this 3 months and not really had a chance to use it (as you can see from the pictures),but something has come up that means i need some cash."
Click here to search for synths on eBay