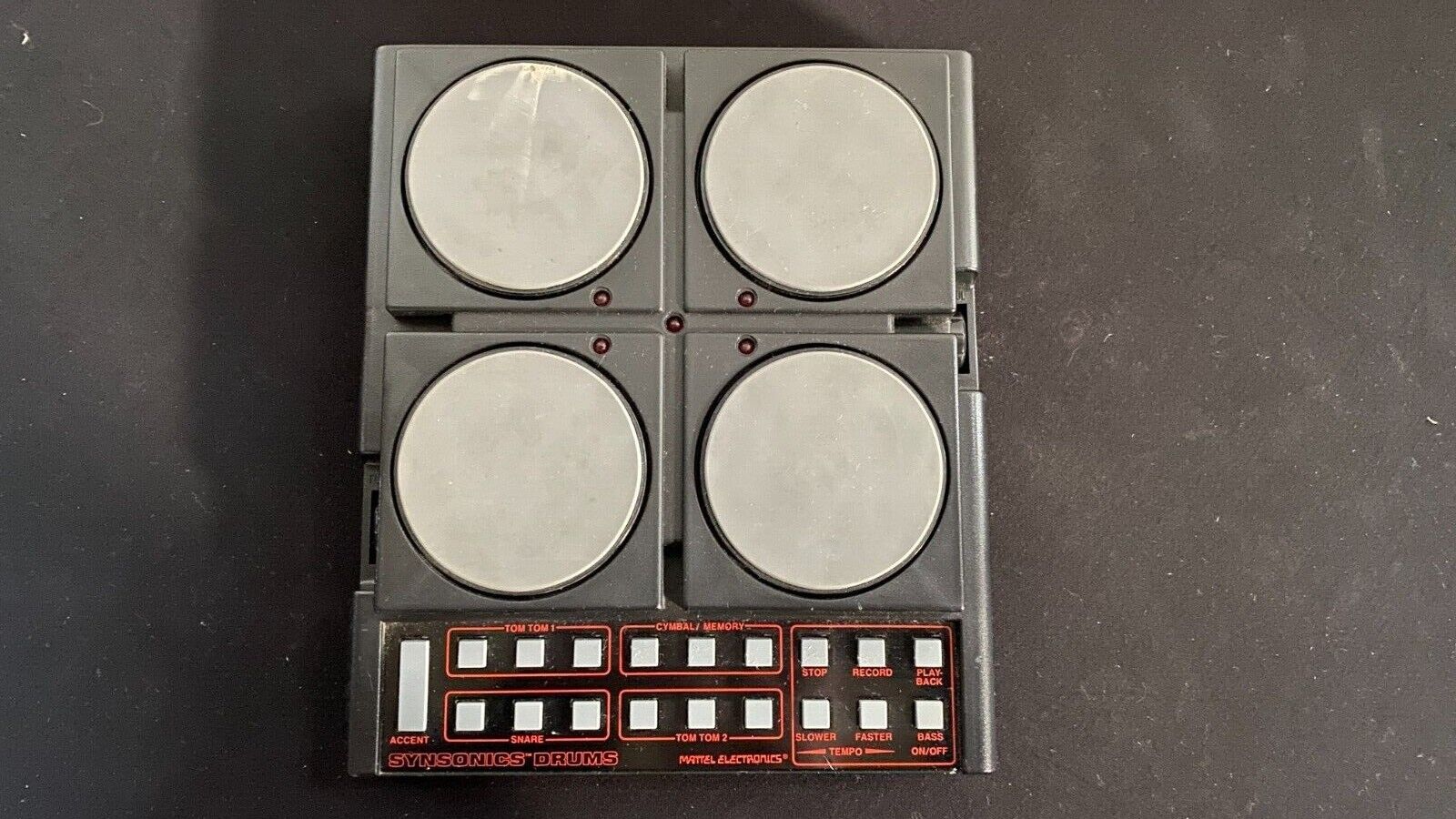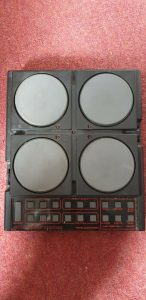 " Great vintage analogue drum machine. Ideal for raw 80s beats or for lo-fi/minimal synth-pop.
The Synsonics Drums has four velocity sensitive pads (Tom Tom 1, Tom Tom 2, Snare and Cymbal) of which the Tom Tom 1 can be tuned over a 5 octave range (via a thumb wheel). There are also buttons that play these sounds at 1/4-note, 1/8th-note and 1/16th-note divisions of the tempo, and by pressing combinations of these keys, you can play 'rock', 'waltz', 'off-beat' and "shuffle' patterns. According to the manual, you should "experiment with different combination of drum control keys – you can create over 4,000 patterns using these keys!
In addition there is an accent key which can be used to give the cymbal a 'Hi Hat' sound and a button for a tempo synchronised Bass Drum. There are 3 separate 16 beat volatile memory slots and a 5-pin DIN socket (NOT MIDI) for interfacing with external controls. Output is via left and right RCA connectors and a 1/4″ headphone socket.
The unit can be powered via 9v mains adapter (not included) or batteries (battery compartment is very clean)." Click here to search for synths on eBay