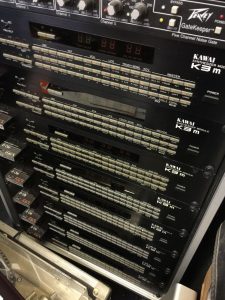 "Mystic Frequencies Studios is re-vamping / re-doing part of the electronic area of it studios and we no longer needs so many K3m's.
Now is your chance to own one or more of these sought after Synth Modules!
All are in good working order , from the smoke free studio, and include their original factory RC-2 memory cartridges as well as a CDr with the Owners Manua (.PDF file)l, Service Manual (.PDF file), Huge sound patch library (.SYX files) and some misc freeware/shareware librarians and editors for Windows and Mac.
All have had the memory batteries replaces a few years ago and are golding their memory just fine. The factory batteries were CR2032 button cells and were replaced with the same, no modifications and since they have always been button cells, there is no worries about battery leakage or circuit board damage since these do no leak like other synths that used NiCad Cells.
What you get if you buy one:
1 – K3m Synthesizer Module
1 – RC-2 Memory Cartridge
1 – CDr with PDF copies of the factory K3m Owner and Service Manuals, .SYX sound patches, Misc Software
If you change the quantity to 2 or more you will get 2 each of what is listed above, buy 3 and get 3, buy 4, get 4 etc…)
The buy it now price in the eBay ad is for one unit." Click here to visit listing on eBay