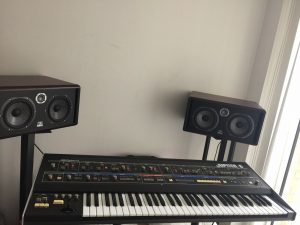 "ROLAND JUPITER 6
Legendary vintage synth .
Nice cosmetic condition with minimal signs of usage despite the age 🙂
It is fully working and sounding great , with one small issue . Sometimes one note plays even if not pressed . So there is one note " hanging " from time to time .
The synth was home used only and I think that you will be happy with it . "
Click here to visit listing on eBay