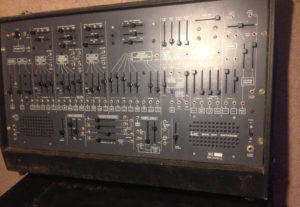 " ORIGINAL ARP 2600 SYNTHESIZER WITH 3604 KEYBOARD
Been in climate controlled storage for decades.
The cases are beat up but the insides are in really good condition.
Little dust and what-not..one broken screw (see pic)
Powers up, makes sounds, keyboard connects.
All faders and pots freely move.
That said: needs repair and restoration.
What you see is what you get:
2 x cases containing
1 x ARP 2600 SYNTHESIZER
1 x 3604 KEYBOARD
1 x Vintage ARP Power Cable
1 x Vintage ARP Keyboard Cable"
Click here to visit listing on eBay