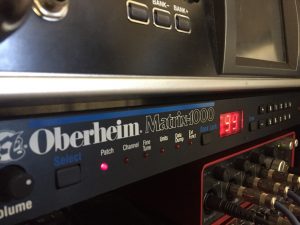 "I loved using this classic synth in my hardware setup, but I'm focusing more on writing music entirely on the computer, and because of that, this synth needs to find a new owner who will make good use of it.
The synth is in great condition and any cosmetic issues are very minor. It doesn't even really have any wear and tear due to being in a rack.
It does have the audible hum that's common with these synths (due to how they're built, just to be clear), but it's not really that noticeable and doesn't affect the performance of the unit at all.
The unit will be carefully packaged to ensure that it arrives safely and securely at your destination." Click here to visit listing on eBay