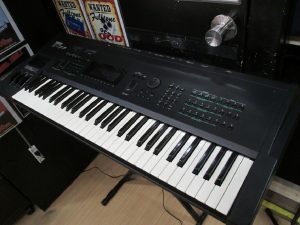 "Product Description
This is the unshakable classic that has rocked the music scene. The "Professional Prestige" has a high level of integrated design all over its body.
This is a used instrument with a few scuffs, scratches and stains.
There is a small mark on the keyboard that looks like tobacco ashes have fallen off. Please check the picture for details.
Power supply/operation check 
This is for easy preset switching and checking the sound output on all keys.
Item:Baking soda & alcohol cleaned as much as possible. " Click here to visit listing on eBay