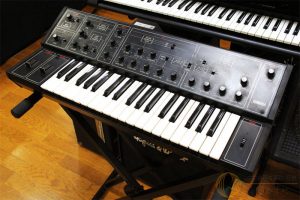 "Overall dullness and rubbing scratches,
There is a feeling of use such as a line scratch.
Metal parts such as rust
Although there is aged deterioration,
There is no particularly conspicuous big damage.
In regards to operation,
There is a gully in the LFO MOD knob,
There is a knob with a glaze,
There is no other problem.
[Serial number] # 7393" Click here to search for synths on eBay