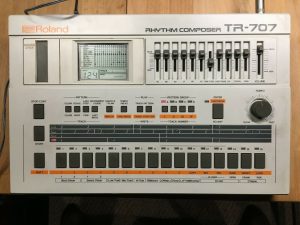 "I've owned this TR-707 for about 13 years and it has served me well in the studio.
Great dynamics, noise-free controls. The power supply plug is a little finicky. I used to tape down the wire with a little electrical tape, no big deal.
Some dust and fingerprints here and there, as expected for a unit of this age.
Includes non-original power supply with same spec as original: 12V, 200mA. "
Click here to search for synths on eBay