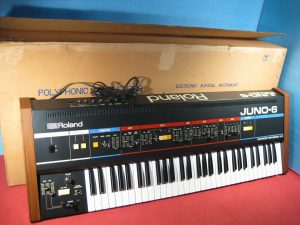 "Roland Juno-6 Polyphonic Analog Synthesizer Used
This item works with AC100V.
User may need have some step down transformer (converter) to use this item.
It comes with Original box (there are signs of deterioration on the box and stickers for delivery within Japan).
Description: It works perfectly. It's in very good condition.
There is some deterioration over time, but the condition is very good."
Click here to search for synths on eBay