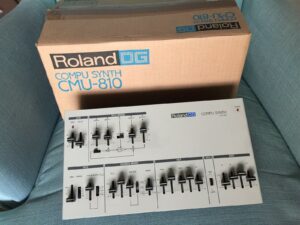 "In my opinion this synth has more raw , in-your-face sound then later models .
I own 2 of this ultra rare early Roland synths.I might list 2nd one as well .
I'm selling one on this auction . As seen on the photos .
Excellent condition , I own it since 1991 .
It comes with original box . " Click here to search for synths on eBay