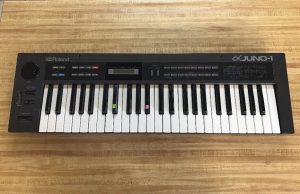 "Unit powers on and each key generates tone when pressed. Tone modify works as well as alpha dial and tone bank.
Unit has the following issues:
Key with green label is in a raised position and does not return to normal position.
Key with pink label routinely gets stuck in pressed position.
Pitch bender does not return to center.
Unit does not include power cord. " Click here to search for synths on eBay