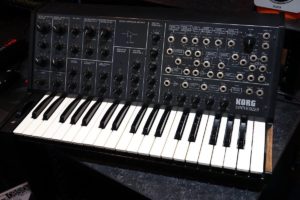 "ne of the representative models of KORG's analog synthesizer is this MS-20.
The mini which became 80% size now is reprinted and sold, but this is the original model announced in 1978.
MS – 20 has a former type and latter type, this is the former type.
Although it is often described as a tone similar to MOOG, the greatest taste of MS – 20 is an intense filter that oscillates with unique distortion.
This will give you a dramatic change in timbre." Click here to visit listing on eBay