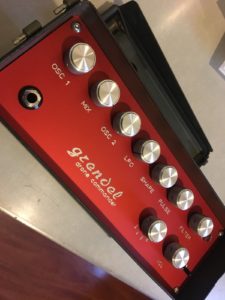 "Bought this awesome and unique synth for a recording project, but now I need to part with a few incredible pieces I can't afford to keep.
The sound this puts out is dreamy and heavy. The filter is a beast.
These are getting to be VERY rare and hard to find. It's the only one on eBay and it's been a while since I've seen another listed. Buy it now!
What you see is what you get, and since I'm not an expert on this thing it's being sold as-is, but it definitely sounds fantastic on the album we just made." Click here to search for synths on eBay